PAW 2-in-1 Slow Feeder & Anti-Anxiety Food Lick Pad and Bowl Combo - Blue
Transform the way your dog eats and make mealtime fun with the PAW 2-in-1 Slow Feeder & Lick Pad Set!

If your dog simply woofs down their dinner we all know that isn't good for them and that they may be at risk of choking and/or bloat which is pretty serious. Dinner time shouldn't be a challenge but should be a fun and rewarding experience.
The Pet Dreamhouse PAW 2 in 1 Slow Feed Dog Bowl and Lick Pad is a fantastic new slow feeder to our existing range, combining our 2 favourite items - a slow feed dog bowl and dog lick mat. 
The paw-shaped tray is a slow-feeding food bowl that features separate large compartments (holding approx 85ml) and smaller pockets to divide and portion out food to encourage your dog to pace their eating. 
You can also use the tray to add more variety to your dog's meals, such as adding snacks or raw foods instead of just kibble. 
The textured licking mat for dogs with suction cups on the back to sticks to smooth, flat surfaces. Sprinkle on your dog's wet food or favourite treats, such as treat pastes or peanut butter, or spread wet dog food on the mat to encourage slow and relaxing feeding!
Apart from the yummy taste, licking also stimulates the release of endorphin (the "feel good" hormone) which gives a feeling of comfort and pleasure to reduce anxiety. This will also help increase saliva production to aid in overall digestion and aid in slow feeding for reduced bloating and prevent regurgitation and choking.
For refreshing treats, you can even freeze the Lick Pad with your choice of treats (e.g., frozen bone broth, wet dog food, yoghurt, etc.).
For more variety, you can remove the Lick Pad and stick it to your tub to keep your dog occupied while you bathe them! Additional Lick Pads can also be purchased here 
Features:
2 in 1 SLOW FEEDER AND LICK MAT - Designed for stimulation and paced eating
MULTIPLE COMPARTMENTS AND SURFACES - Features one side with the textured lick mat and separate compartments for dog food and treats
REMOVABLE LICK PAD - Lick pad can be removed to reveal extra pockets underneath to portion food and help your pet eat at a healthier, slower pace - an excellent alternative to a regular food bowl
SUCTION CAPS - Stick lick pad to tub for fun while bathing!
Made with food-grade material free of BPAs and PVC

Freezer-friendly and dishwasher-safe (top rack)
Colours:

Size
One size only 

36cm x 30cm x 3cm
---
Customer Reviews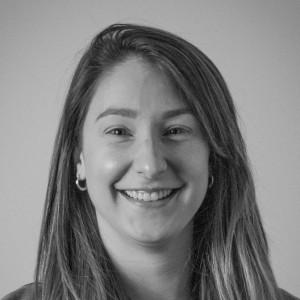 AP
02/24/2021
Anthea P.

Australia
I recommend this product
So versatile!
This is so great! Whether I plan ahead or not this is a great way to feed a few different options in different ways that make it a little bit interesting! Love it!